Robert Caligiuri '73 Builds a Legacy of Support
2023 Distinguished Engineering Alumni Medal recipient honored for outstanding achievements and contributions to college community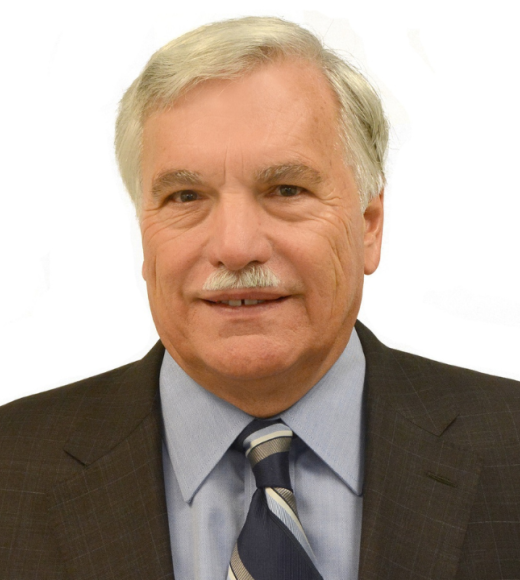 Robert Caligiuri '73, who has been named a 2023 Distinguished Engineering Alumni Medal winner, would not be where he is today without the late Distinguished Professor of the University of California, Davis, Department of Materials Science and Engineering Amiya Mukherjee.  
"What I remember most about Professor Mukherjee is his ability to convey ideas with a lot of energy and enthusiasm; that's what really connected me with materials science," Caligiuri told the College of Engineering in 2022. "I was energized about the whole subject and enjoyed his encouragement to push myself." 
Mukherjee stoked the fires of Caligiuri's interest in materials science after a spark was ignited during a physics class. Caligiuri, a mechanical engineering major, discovered his aptitude for understanding how materials behaved in the world. Mukherjee, who led the establishment of UC Davis' materials science program, encouraged him to pursue continued education in the field.   
"It was his guidance coupled with my training in mechanical engineering that allowed me to develop what would become the foundation of my ultimately successful career: strong skills in both subjects," said Caligiuri.  
Caligiuri earned his M.S. and Ph.D. degrees in materials science and engineering at Stanford University and held research scientist positions at Lawrence Livermore National Laboratory and SRI International before joining the engineering and scientific consulting firm Exponent, where he is currently the corporate vice president and principal engineer.  
At Exponent, Caligiuri applies his expert knowledge of solid mechanics to investigate failures of metallic components in mechanical structures such as steel platforms, high-rise buildings, chemical process equipment and aircraft and vehicles, and works with manufacturers to improve the safety of their materials. 
Notably, Caligiuri inquired into the 2010 Pacific Gas & Electric natural gas pipeline rupture and provided testimony to the California Public Utilities Commission. He is a Fellow of the American Society for Materials International and was elected to the National Academy of Engineering earlier this year.  
Caligiuri joined the UC Davis Materials Science and Engineering Board of Advisors in 2021 and has endeavored to build a relationship between Exponent and the College of Engineering, including inviting peers and colleagues for guest lectures and enhancing recruiting activities and opportunities through his firm.   
In remembrance of how instrumental Professor Mukherjee was to his education and career, Caligiuri and his wife Carolyn Caligiuri '74 established the Professor Amiya Mukherjee Memorial Fellowship in Materials Science. The $1.27 million endowment is the largest gift ever presented to the Department of Materials Science and Engineering and will support doctoral students entering into industry and academia.  
This type of support for pursuing a career in materials science is integral to later success, as Caligiuri fundamentally understands. The support he received from UC Davis and Professor Mukherjee were, after all, critical to his own.  
"I don't know where I would be now if I hadn't met Professor Mukherjee," Caligiuri said. "I've had a very successful career as an engineer and it all started back in Davis." 
Distinguished Engineering Alumni Medal (DEAM)
Outstanding alumni are selected as Distinguished Engineering Alumni Medal, or DEAM, recipients every other year. DEAM recipients are recognized for having a record of outstanding achievement in business, academia and/or public service, making substantial contributions to the UC Davis community, and having at least 10 years of professional experience.  
The college's 2023 DEAM recipients will be recognized at an Alumni Celebration, which will take place at the Walter A. Buehler Alumni Center at UC Davis on Thursday, November 2
Primary Category