Visit MAE at UC Davis
Maps and Directions
The UC Davis Department of Mechanical and Aerospace Engineering is located at 2132 Bainer Hall. The closest visitor parking to Bainer is visitor parking lot 47.
Purchase an all-day parking permit on weekdays from the bright yellow permit dispensers. Permit dispensers will accept quarters, one-dollar bills, Visa or MasterCard. Parking on weekends is free, except during special events.
For locations and directions to buildings and parking lots not listed below, please visit the UC Davis Campus Map.
Bainer Hall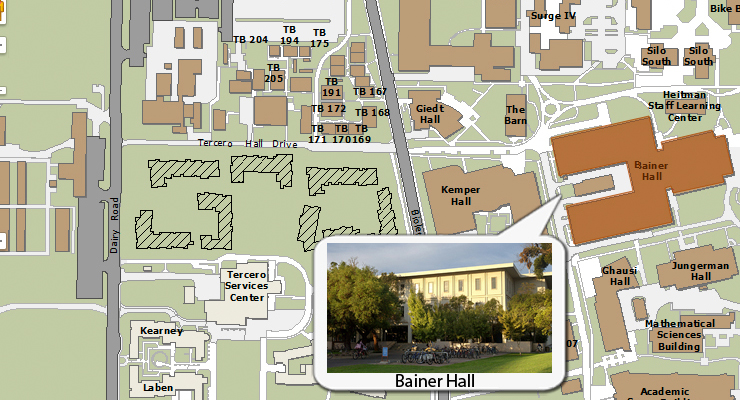 Visitor Parking Lot 47 (VP 47)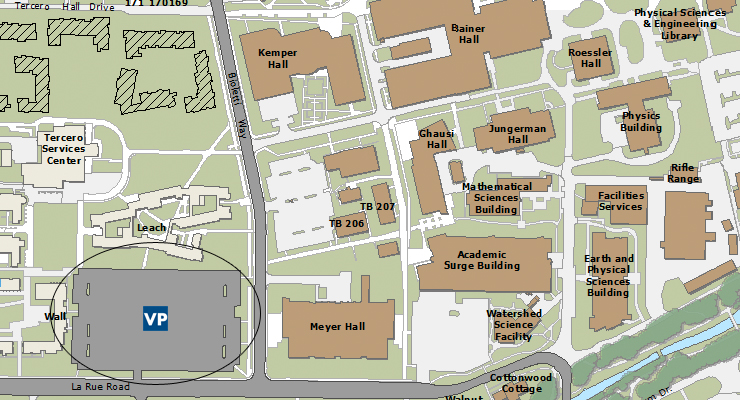 Department Contacts
Department Chair and Professor
530-754-9295
Chief Administrative Officer
530-752-0582