Aerospace Engineering Teams Win First and Second in NASA's University Design Challenge
UC Davis aerospace engineering students continued their dominance in NASA's Aeronautics University Design Challenge, with two teams tied for first and another tied for second in the 2020-21 competition.
NASA's annual competition challenges U.S. university students to solve some of the biggest problems facing the aerospace engineering today. This year's competition, titled "Weather-Tolerant Operations for Urban Areas," challenged students to develop a rotorcraft vehicle that can operate safely in cities under weather conditions such as high winds, low temperatures and poor visibility during storms, fog and smoke.
The winning designs are the culmination of two quarters of work in aerospace engineering students' senior design course, which has been taught each year by mechanical and aerospace engineering professor Case van Dam. Since 2017, UC Davis teams have placed at least third every year and have now finished first or tied for first four times—2021, 2019, 2018 and 2015.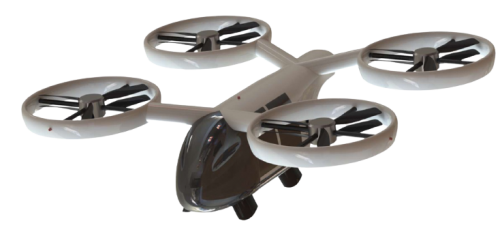 Two UC Davis teams tied for first this year. The first, comprised of Aristide Fertig, Cordell Cohoon, Jack Comey, Leonardo Mazzei and Muhannad Mohammad, developed the All-weather Taxi Pilots Experimental Weather aircraft, or ATP-XW Blizzard. The aircraft can carry a pilot and four passengers and is designed for short flights in urban and suburban areas of Chicago, a city known for its high winds and cold winters.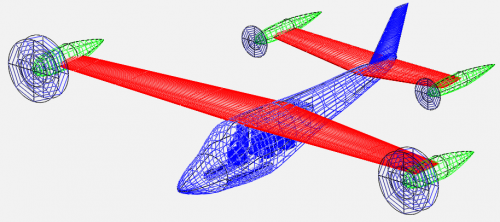 The other first place team was led by Spencer Gedestad, Cody Clements, Joshua Shannon, Daniel Campbell and Dillon Rosen. Their design, named the Xiphos, was designed for the Dallas-Fort Worth metropolitan area and is unique due to its high cruise speed, relatively low-drag design and efficient and effective use of a small number of rotors compared to other designs.
The second place team, which tied with a team from Virginia Tech, was led by Parker Wespiser, Cristopher Siefe, Spencer Cheng, Victoria Jung and Grace Carley. Their aircraft was designed for use in the thick fog, high wind and rain in the San Francisco Bay Area. The design can carry up to 650 lb and has enough battery capacity to reach the most heavily-populated parts of the Bay Area without needing to recharge.
The challenge is part of a new wave in aerospace engineering known as urban air mobility (UAM). The goal is to design electrical vertical takeoff and landing (eVTOL) aircraft for short flights to transport people or goods across urban and suburban environments. Morgan Stanley estimates the industry will produce over $1 trillion in value over the coming decades, which will create significant opportunities for students. Choosing this area for the university design challenge shows that NASA wants undergraduate students to get excited about the emerging field and think about how they can contribute.
Primary Category
Tags