Faculty Focus: Case van Dam
Mechanical and aerospace engineering (MAE) professor emeritus C.P. "Case" van Dam emphasizes the importance of going with the flow. He has pursued a lifelong interest in aviation while staying open to new opportunities that have helped him become a beloved teacher, mentor and leader and an impactful researcher in aerospace engineering and wind energy.
Van Dam got interested in aviation at an early age and that passion hasn't faded. It led him to aerospace engineering first at the University of Delft for his B.S. and M.S and later at the University of Kansas for a second M.S. and his D. Engr. in Aerospace Engineering. He did his postdoctoral research at NASA's Langley Research Center before joining UC Davis in 1985, where he spent the rest of his career.
"It has been fun and really rewarding," he said. "It has been a tough ride at times, but a very rewarding ride as well and I've worked with some very good people."
Inspiring Teacher
Since arriving at UC Davis, van Dam has taught the two-quarter aerospace engineering senior design course (EAE 130A-B). As the instructor, he offered advice, support and guidance to the student teams as they worked together solve real-world aerospace engineering problems. In recent years, his students have been successful in NASA's University Design challenge, placing at least third every year since 2017 and finishing first or tied for first four times.
"I taught that my whole career and I really enjoyed it," he said. "Every year, we focused on different designs, and I enjoyed talking about it with the students and seeing them working on these designs. I also learned myself in the process."
He has also taught courses on aerodynamic design and optimization, wind tunnel experimentation and wind power engineering for undergraduate and graduate students, as well as industry short courses on aircraft aerodynamics and wind energy.
In his lab, van Dam has mentored 47 M.S. students and 17 Ph.D. students. He's thrilled to see them pursue careers in a variety of fields, including universities, national laboratories and wind energy and aerospace companies, and revels in the opportunity to reconnect with them.
"The most rewarding part is when you hear from your former students and they give you an update on what they're doing," he said. "It is so much fun to see them doing well in their personal and professional life and to have those long-term connections."
Impactful Research
Though van Dam started his research group in aeronautics and has done aerodynamics research throughout his career, he kept an open mind as his students led him to wind energy and he made an impact in both fields.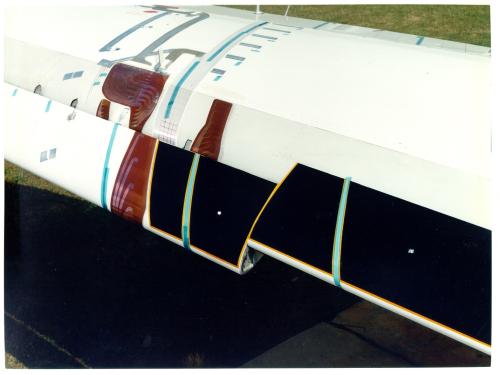 On the aerospace side, van Dam participated in a major flight test of the Boeing 737 and collected valuable data on high-lift air flow around an aircraft's multi-element high-lift systems. The phenomenon was not well-understood at the time, and his data led to multiple new insights that helped inform new generations of aircraft design.
On the wind side, he co-created and led the California Wind Energy Collaborative, a bridge between the California Wind Energy Commission and UC Davis that involved outreach, research and education. As part of the commission, van Dam's team led a study that paved the way for greater acceptance of wind and solar power. Utility companies were concerned because this power is variable at different times of the day and in different conditions, but the team showed that incorporating this renewable energy was viable, though the grids would need to be operated differently.
"These studies showed you can handle large percentages of wind and solar on the grid, and that this variability can be dealt with," he said. "I think these studies also helped provide the state more confidence to move forward with more wind and solar on the grid."
A good mix of van Dam's research areas is his groundbreaking work with wind turbine blades. In collaboration with industry co-investigators, the Department of Energy and Sandia National Laboratories, he designed turbine blades with thick airfoils and blunt trailing edges, which solved a long-standing problem of balancing structural strength and aerodynamic performance.
"We came up with the concept, demonstrated it, did wind tunnel tests, CFD and now, the whole industry has adopted it," he said. "I'm very proud that we did the initial wind tunnel tests at UC Davis and proved that these airfoils work well and could become much thicker."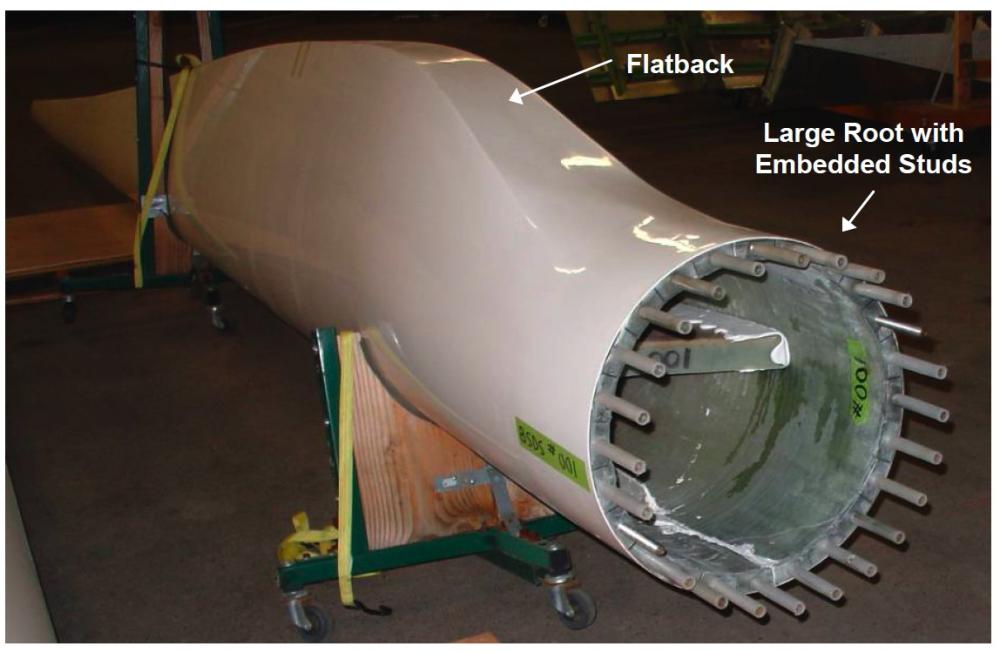 Leadership
Van Dam was also a leader in the department and the college. He served as MAE department chair from 2010-2016, recruiting eight new faculty, absorbing faculty from the former Department of Applied Sciences and changing the name to the Department of Mechanical and Aerospace Engineering.
In 2016, he was appointed the College of Engineering's first Associate Dean for Facilities and Capital Planning. He oversaw the multimillion dollar renovation of the Center for Micro- and Nanomanufacturing (CNM2) and was instrumental on getting the approval to move forward with the Diane Bryant Engineering Student Design Center (ESDC) expansion, which is scheduled to open in 2022.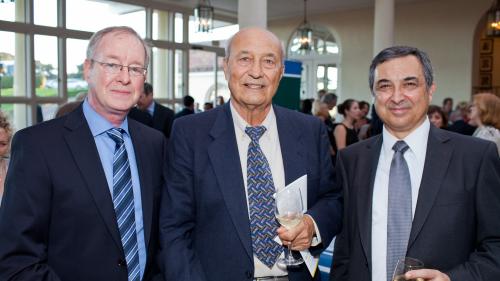 "I think that facility can really allow us to enter into a new phase at the College of Engineering," he said. "I see the ESDC opening doors that we're not even aware of right now. I think it will really create some great opportunities for the students and the faculty in terms of what we do and how we work together."
Van Dam returned to research and teaching in 2019 before retiring in summer 2021. He looks forward to getting back into sailing on the East Coast in his newfound free time.
"I told my wife I'm going to go out for an hour and enjoy the water, the wind and the sun and get away from things," he said. "I look forward to taking a little distance from the daily routine."
Other than that, he's trying not to make rigid retirement plans. Though he still wants to write some papers and continue his research, he also wants to see where life takes him.
"I've learned that as you make changes in your life, don't make 90 or even 180 degree changes," he said. "Just make adjustments, see how things go, then make more adjustments. If you're too set in your plans, then a great opportunity may pop up in your personal life or your professional life, and you may not be open to exploring that."
Primary Category