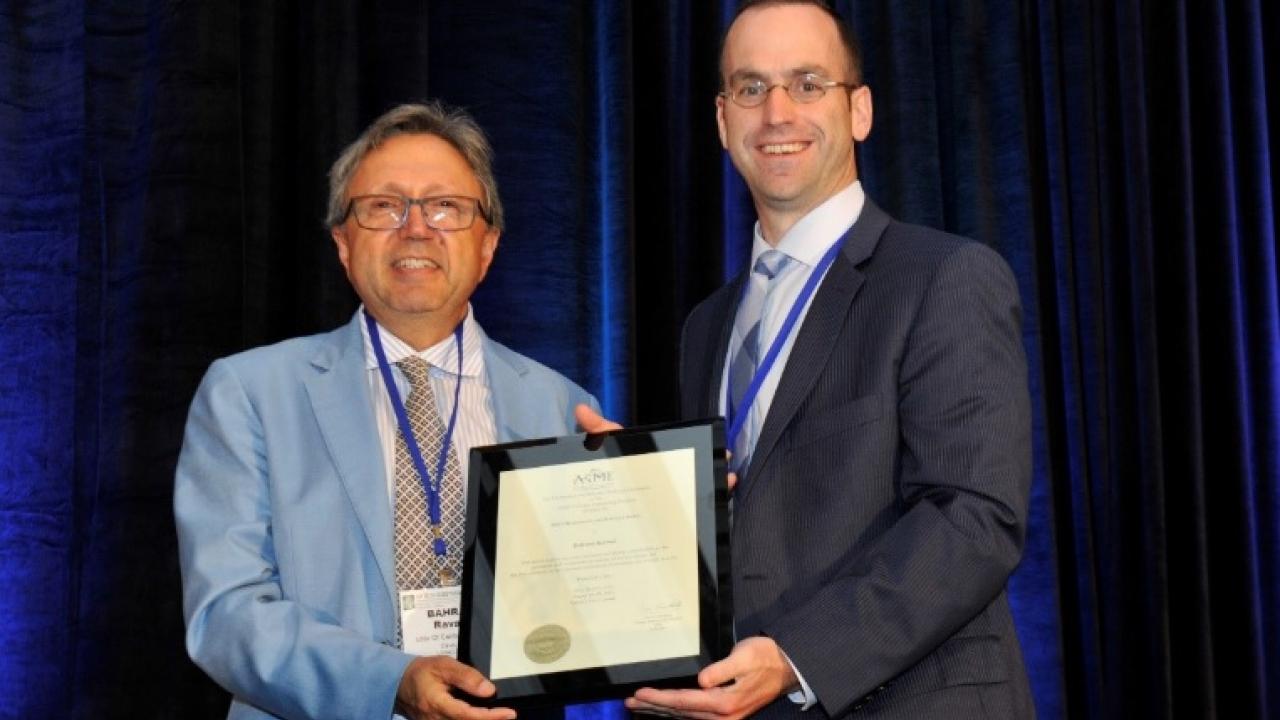 Mechanical and Aerospace Engineering Professor Bahram Ravani was honored with the Mechanism and Robotics Award from the American Society of Mechanical Engineers' (ASME) Design Engineering Division.
Ravani was recognized for his "consistent and lasting contributions in the geometric and computational aspects of motion design and for advances in the kinematic analysis of mechanisms and robotic systems."
The award was presented at ASME's International Design Technical Conferences in Quebec City, Canada. The event highlights emergent technologies that impact the critical engineering issues of product design and development, manufacturing, and the management and integration of information systems throughout the product life-cycle.
Congratulations, Bahram!
Category
Tags