M.S. student Emily Jonsson wins MSEC Best Poster Award
Mechanical and aerospace engineering (MAE) M.S. student Emily Jonsson won the Organizing Committee Best Poster award this summer at the American Society of Mechanical Engineers (ASME) Manufacturing Science and Engineering Conference (MSEC). Her winning poster, "Wafer Experiments to Assess Machining Distortion in Aluminum," outlined her research on understanding and predicting stresses in aluminum with her advisors, Barbara Linke and Mike Hill.
During manufacturing, aluminum samples are often thrown out because they end up twisted, bent or curved. This distortion is caused by mechanical stress left over in the bulk materials after processing and manufacturing, known as residual stress. Measuring this stress, understanding where it comes from and seeing how different types of stress interact with each other is key to manufacturing materials reliably and reducing waste.
"When we mill or create these aluminum samples, we know that we're introducing stresses, and we know that the stress causes the distortion," she said. "It's about creating a model that allows us to predict exactly how these parts are going to distort so we can minimize that distortion."
To do this, Jonsson analyzed the stress in small wafers of aluminum taken from bulk samples, looking at how the residual stress in the bulk sample and the milling-induced stress interact, something the group believes causes different types of distortion. She then used this to develop an accurate stress prediction model, which was featured in her poster.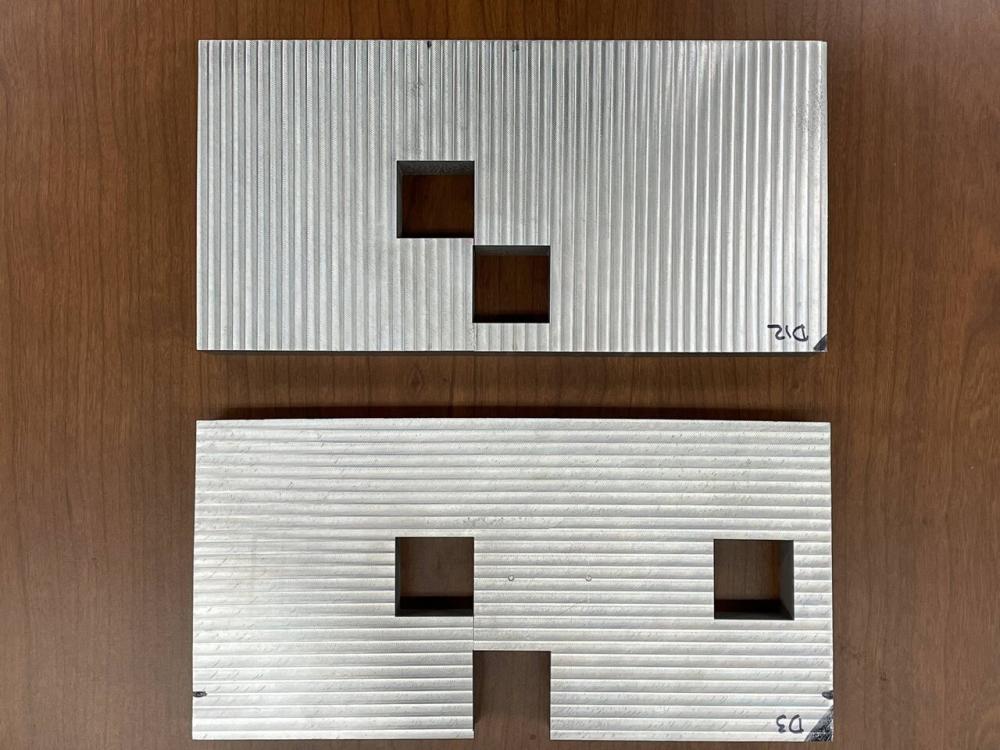 Recently, she has been working to expand the model to cover more complex shapes so it can be used to predict stress in industrial components like parts for airplanes and spacecraft.
Jonsson was happy to receive the best poster award, but most of all, she was excited to be able to attend a virtual conference like MSEC. After completing most of her M.S. work in relative isolation due to the pandemic, she reveled in the opportunity to network with other professionals in the field and gain a larger perspective on her research.
"Being able to participate and talk to other professionals in this field when I've just been burrow-holed doing research and [having people] say, 'what you're doing is interesting and people want to know about it' was so rewarding and really beneficial," she said.
She also emphasizes that the project is a team effort. Her research is part of an ongoing project between UC Davis and TU Kaiserslauten in Germany, and she plans to pass it on to the next student when she graduates this December. After graduation, she will begin working as a systems engineer in industry, where she is excited to apply the techniques she learned at UC Davis.
"Being able to learn from Mike [Hill] and Barbara [Linke] on all of this has been really beneficial," she said. "They had been working on this project for years, and then I got to add my contribution and present on the past work that they had spent their time and effort on, so that's been super rewarding and awesome."
Primary Category
Tags