Seongkyu Lee recognized for excellence in graduate advising and mentorship
Mechanical and aerospace engineering (MAE) associate professor Seongkyu Lee has been named one of this year's recipients of the UC Davis Graduate Program Advising and Mentorship Award. Recipients are nominated by their graduate programs in recognition of service to the program, commitment to advising and mentoring and the positive impact they have on their students and colleagues.
The second annual award is part of a UC Davis Graduate Studies initiative to highlight and promote excellence in graduate student advising and mentoring. Lee is one of 26 faculty across UC Davis to receive the award this year and one of five in the College of Engineering. He is the second MAE faculty member to receive the award, following Professor Steve Robinson last year.
"I am very pleased and honored to receive this award and I want to thank my students for understanding, following, and appreciating my mentoring," said Lee. "I will continue to make my effort to become a better mentor for our students and help them succeed."
Lee is a dedicated graduate student mentor who emphasizes the importance of maintaining a good relationship between advisor and advisee. He says this involves working with each individual student's unique abilities and interests to bring out the best in them and keep them motivated throughout their academic and professional careers.
"My mentoring philosophy is 'my students' success is my success,'" he said. "I help students succeed because I am happy when students succeed, especially when I contribute to their success."
Since joining UC Davis in 2015, six graduate students have graduated from his group and he currently supervises seven more. His students have gone on to win multiple awards from the Vertical Flight Society and have obtained jobs and summer internships at NASA, the U.S. Army, Sandia National Laboratories, and Lawrence Livermore National Laboratory.  He also teaches "Aeroacoustics" (MAE 265) and "Rotorcraft Aerodynamics" (MAE 235) for graduate students.
"One of the best things in my job as a professor is to turn young and novice students to professionally knowledgeable researchers and independent thinkers," he said.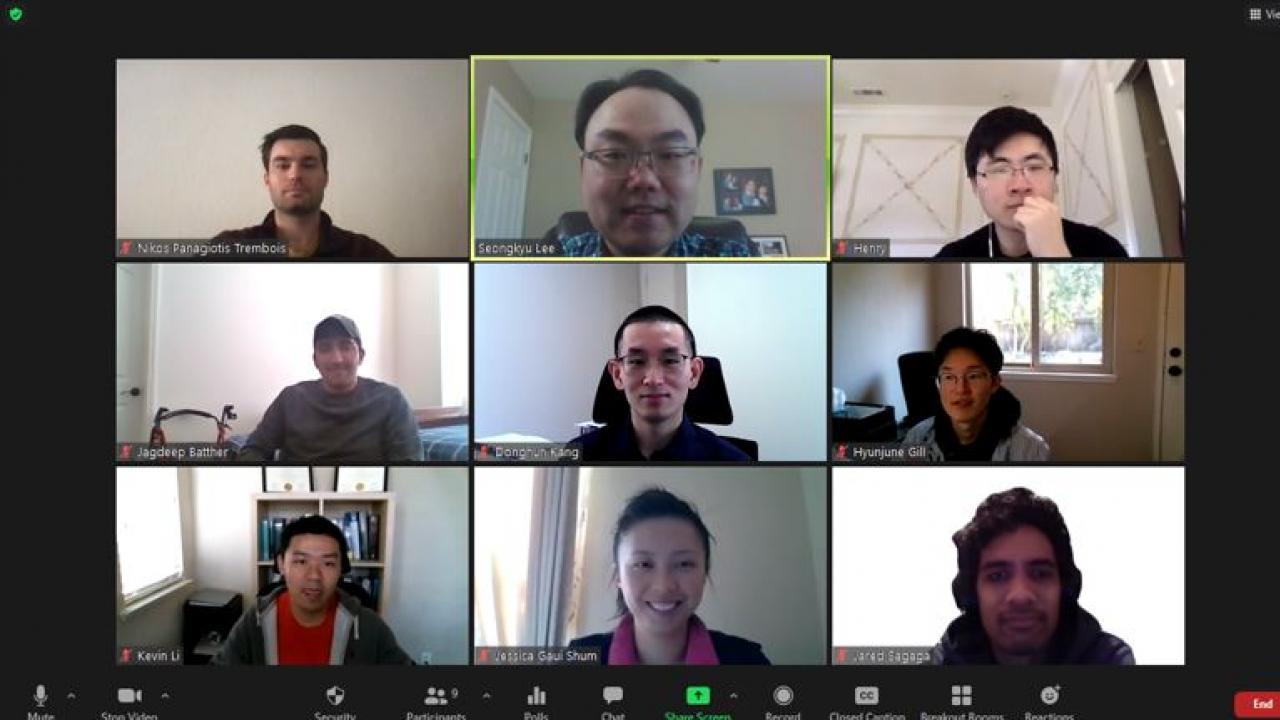 Lee worked at GE Global Research Center for five years before joining UC Davis, where he worked on aircraft engine and wind turbine computational fluid dynamics and aeroacoustics.
His current research at UC Davis focuses on rotorcraft aerodynamics and aeroacoustics, or how much sound rotors make as they interact with the air. His rotorcraft broadband noise prediction tool UCD-QuietFly, developed in collaboration with his graduate students, has been adopted by many universities and companies in the urban air mobility field. His research has been supported by NASA, the U.S. Army, Hyundai Motor Company, the National Science Foundation and the Hellman Foundation.
Primary Category
Tags