Mechanical Engineering Undergraduate Combines Love of Costumes, Engineering
Tichada Tantasirikorn provides a shining example of a successful balance between school and hobbies. The third-year mechanical engineering student loves her rigorous academic career but has not had to sacrifice any of her pastimes in order to succeed.  
Tantasirikorn got her start with engineering at her high school, which presented students with STEM-heavy curriculum. There, she found her passion for mechanical engineering after learning that it's more than just electronics and coding, but also construction and assembly processes.  
Reflecting that she has "always been interested in making stuff," she found that mechanical engineering gave her the same feelings of accomplishment as her hobbies, sewing and costume making.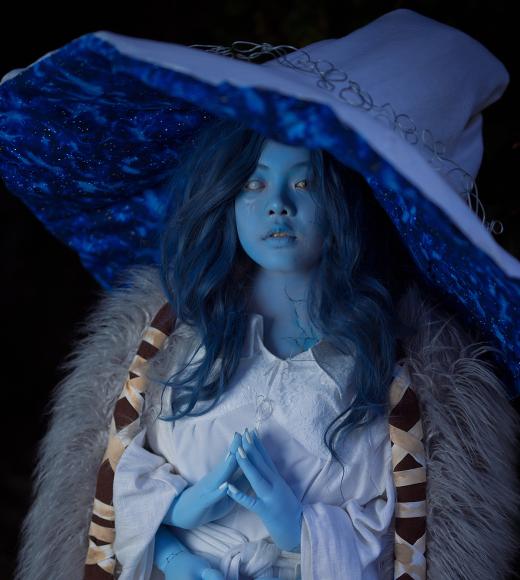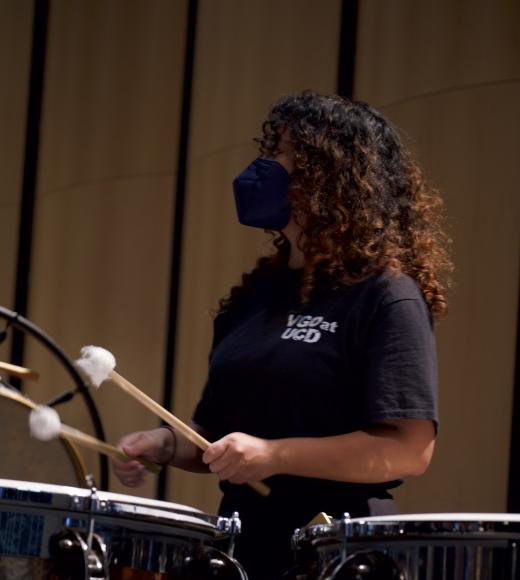 This passion for costume making eased her into her career as a mechanical engineer. Her first "real introduction" to rapid prototyping was making a hat, which she resourcefully crafted from foam, paper and tape. Now, she uses these same skills in her engineering career, just with more advanced materials.  
Tantasirikorn stresses her passion for working with her hands. EME050: "Manufacturing Processes" was her favorite class at UC Davis, as it allowed her to practice the manual precision, control and expertise she would use later in both her academic and personal careers. Concrete Canoe, a project team of the campus chapter of the American Society of Civil Engineers, also provided Tantasirikorn with the hands-on learning she loves, while fostering a creative and collaborative environment. As the undergraduate representative at the recently renovated Diane Bryant Engineering Student Design Center, Tantasirikorn has made her mark on the college, influencing the final stages of the project and even designing the storage shed to be placed in the Student Plaza.
However, the third year's love for working with her hands does not end with the school day. In her free time, she puts down her engineering tools, picks up the drumsticks and plays percussion for Video Game Orchestra. She uses this musical hobby as her outlet for creativity; after a long week of engineering and academics, she unwinds by listening to jazz and orchestral music. She appreciates Video Game Orchestra, which boasts over 80 members, for connecting her to a group of peers outside of engineering. She says that she learned a great amount about other disciplines through the friendships she made in this organization.  
With her schedule as a blend of creative hobbies and academic rigor, Tantasirikorn says she is happy to "be a representation of someone who doesn't have to give up their creativity for their engineering degree," and encourages other students to not sacrifice the things they like doing.  
Tantasirikorn and her diverse interests have found their home at UC Davis. She thanks the university for giving her "an opportunity to reach beyond what I knew I wanted to do and try out things that I feel like I could never had done just being in my major." 
Primary Category
Tags