Engineering alumna releases her first solo acoustic guitar album to inspire giving
Originally posted on One Aggie Network
The Creator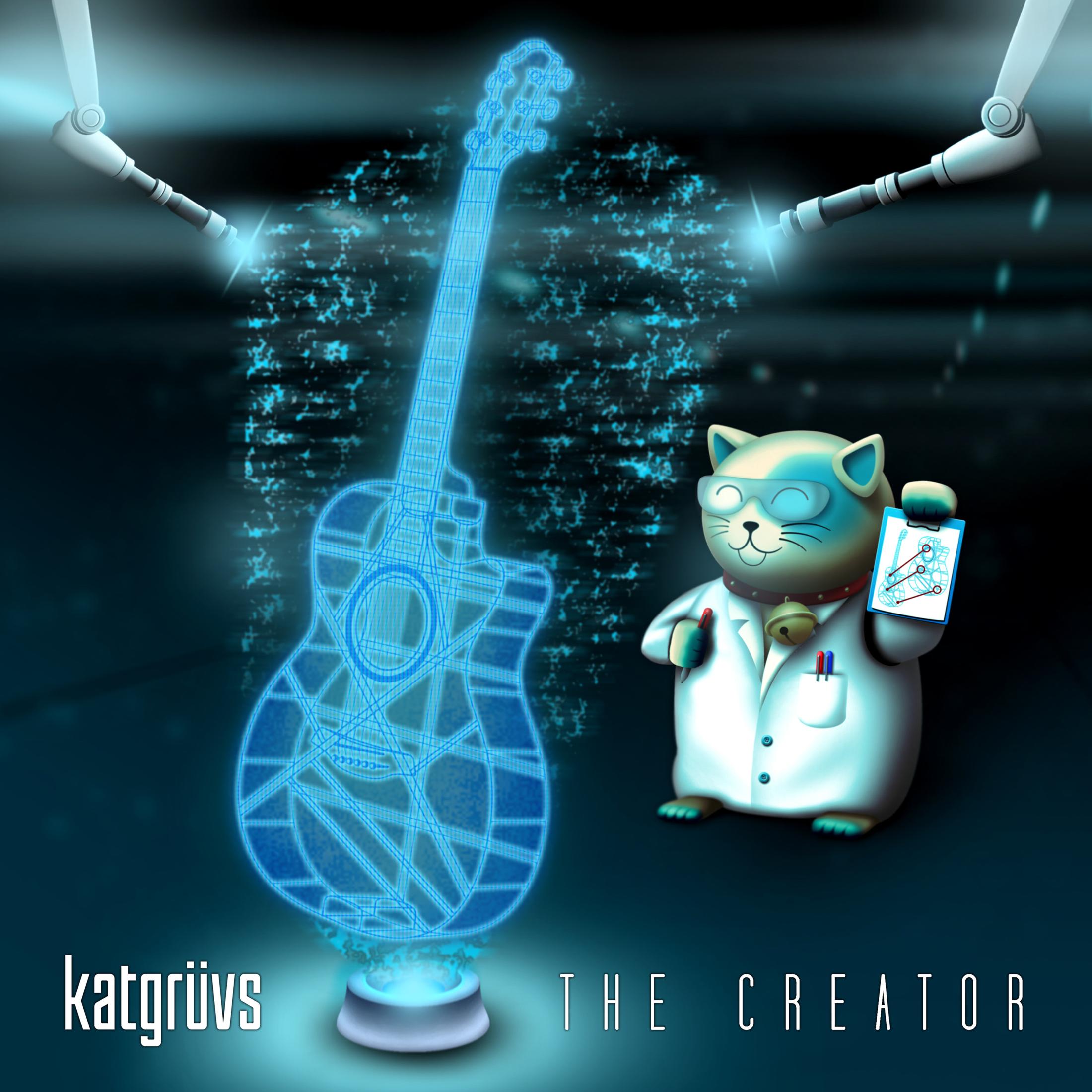 There's an Ag for That
This article is part of an ongoing series about the impact UC Davis alumni are making in our world.
Kat Gallardo '18, known as katgrüvs ("cat grooves"), gained more than just a mechanical engineering degree at UC Davis. She said her time in Davis was where she spent the best and most creative years of her life, inspiring her to write music about her experiences in the university and city.
Just three years after graduating from UC Davis, Gallardo is releasing her new album, The Creator, on all digital music platforms and physical CD formats on October 29, 2021. As part of a pre-order campaign, she will be donating part of the proceeds from the physical CD sales to the UC Davis Medical Center COVID-19 Support Fund—an area she's been giving back to since the fund opened in March 2020.
"The album is called The Creator because it celebrates the creativity and intellect of musicians and engineers who share the gift of creating something from nothing," Gallardo said. "I wouldn't have been able to make this album without the countless memories I made in Davis, a place that feels like home."
Many of the songs on Gallardo's album were written while she was attending UC Davis. For instance, "Down to the Wire" was inspired by the quarter system and the crunch time that she faced during finals week (written, of course, when she was supposed to be studying for a chemistry exam). And "Telepathy" was inspired by a friend who became like a big sister to her.
"Davis has one of the most vibrant and organic music scenes that I have ever seen and it has shaped me to be the musician and the person I am today," Gallardo said. "I can't help but feel blessed that I've had all of these opportunities and that I can attribute a lot of my success to my humble beginnings in Davis."
Gallardo hopes that her album will inspire the next generation of female musicians to pursue their dreams and give back whenever possible. She credits UC Davis for helping her thrive in male dominated fields.
Mixing engineering and music to make the best of both worlds
Gallardo has a unique ability to merge her creative and technical skills into two strikingly opposite careers: an engineer by day and musician by night and weekends.
"I wanted my career to be multifaceted, where I'm taking advantage of all the talents I have," Gallardo said. "That's why I decided to study mechanical engineering because it was the most creative and open-ended major in the engineering field."
Gallardo is a fingerstyle guitar composer and performer, a guitar instructor at Watermelon Music in Davis, and an AutoCAD and Revit Drafter at RAS Design Group—an architectural consulting firm that specializes in commercial kitchen design—and is starting her fourth year at the company. Her role at RAS Design Group involves using software to model dining halls and kitchens for companies like Facebook, Twitter, Apple and more.
"My engineering degree has helped tremendously to pick up computer and 3D-modeling skills very quickly and adapt by finding parallels between kitchen equipment technology and what I learned in the classroom," Gallardo said.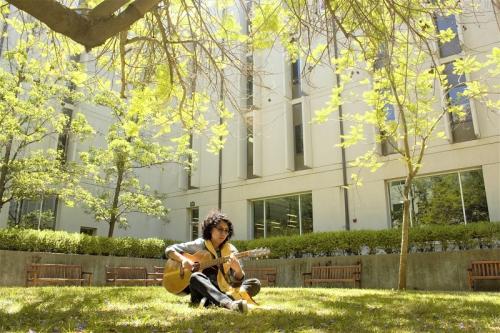 Although the transition from college to work life was seamless, Gallardo said the pandemic turned both her jobs into remote work. But the extra time at home became a blessing because she was able to build a home studio and officially record the songs she's been writing and performing since 2011.
"On top of my 8-5 job, I teach guitar after work and on weekends and still make time to write and record my own music, create videos, and play shows and gigs," Gallardo said. "Sometimes I feel like I'm living a double life but I make it possible because of how I manage my time and balance work and my passions."
A lifelong history of giving back to the community
Feeling grateful for all she gained at UC Davis, Gallardo was set on giving back to the university. As a child, she grew up playing music at church, volunteering her time and serving the community—experiences that have led her to prioritize philanthropy in adulthood.
"While I was making this album, I saw everything that was happening in 2020 and knew I had to give to charity," Gallardo said. "I specifically chose the UC Davis COVID fund because it's my way of showing gratitude for the community that nurtured my passion for music."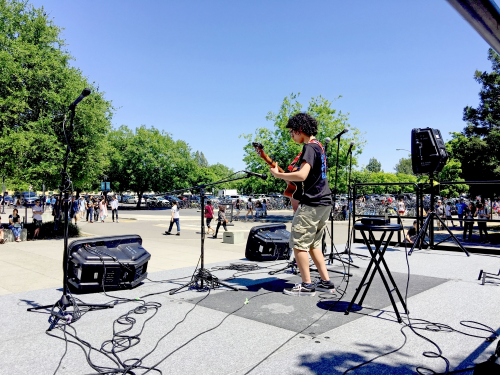 She added that she cherishes all the times she played music in Davis, finding her community and gaining extensive knowledge from her engineering degree and music minor.
"Even though music wasn't my main focus of study, I really felt like UC Davis was where my music career had taken off," Gallardo said. "Even during the pandemic, I was able to play virtually on Zoom and other social media platforms and connect with people around the world."
Earlier this year, Gallardo performed at the second annual Aggie Jam, a virtual concert hosted by CAAA. She played some of the songs from her new album and engaged the audience with her experiences and emotions through music.
"I'm a firm believer in the fact that there's something much bigger than myself in this life and that there's always a greater purpose. Everyone can use their unique talents and gifts to help others and make the world a better place," Gallardo said.
Access Kat Gallardo's music on YouTube and Spotify
Primary Category